Hey there everyone!
I am new to the F-150 and to this forum but decided to start off with my first mod and do a review of the product that I bought. So here is a little background on me. I used to own a Toyota Tacoma, It was a 2008 Tacoma that suited my needs quite well. I decided to do the "grown up" thing and trade it in for a more economical car and got a Ford Focus. I hated that car so much. In less than 6 months I traded back up to the F-150. Here is a picture of the truck.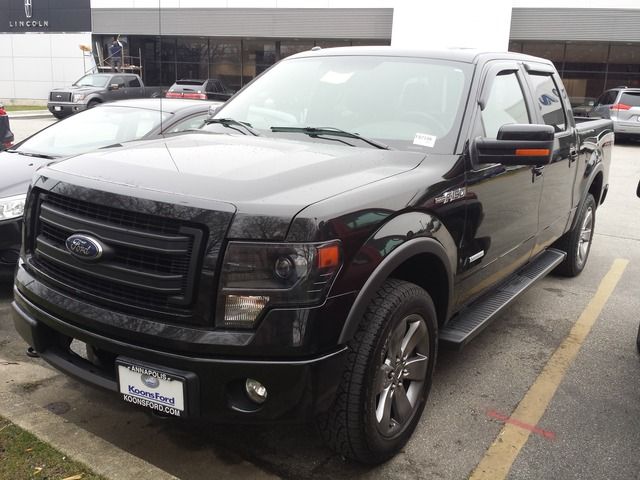 So my Tacoma was decked out in lights. I had projector headlights with CCFL Halos, Fogs, Off road lights behind the grill and lights on the roll bar in the bed. I decided the first thing I needed on the F-150 was upgraded lights. I like the stock HID's so I am not going to do much with those but the Fogs are a little weak. I did some looking around and found some LED's for the fogs that seemed like a good alternative. I have not found many reviews of them online so I figured I would post what I though of them. So here they are.
The Order and Shipping:


I ordered these from
Custom Ford F150 LED Lights - F150LEDs.com? F150 CREE LED Fog Light Kit Page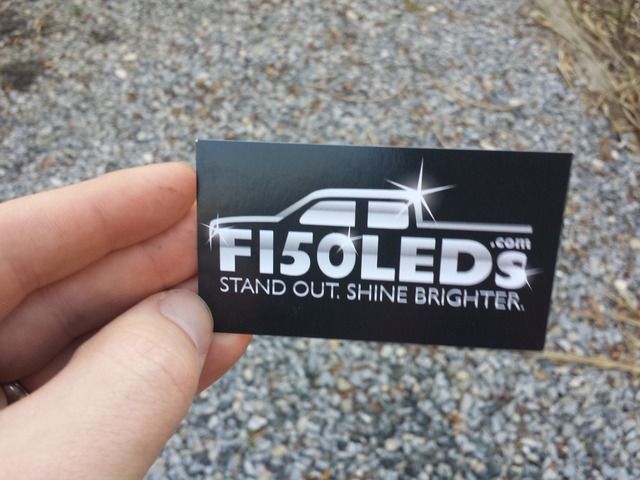 They packaged, and shipped the lights quickly and pretty well. While they didn't have any OEM type packaging like you would get at Advanced auto parts or PepBoys they did do a good job at wrapping them so they got to me in tact.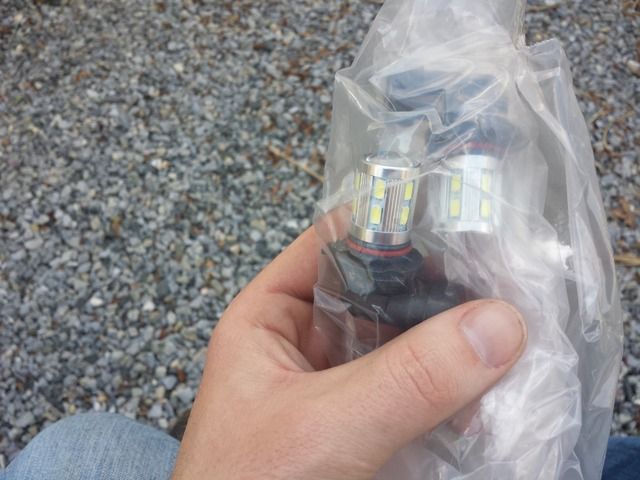 The fogs came to me simply wrapped in plastic, which I was not too enthusiastic about. Though the shipping time was great. The wrapping was done well enough to keep them from clinking together or breaking during the shipment.
Installation:


Installation is always something that can make or break a purchase. And the plug and play factor makes these awesome. There were no instructions that came with them but you can check out their website for tutorials on how to install if you want, I figured it was straight forward enough for me to figure out.
First I took a picture to show what it looks like with stock fogs.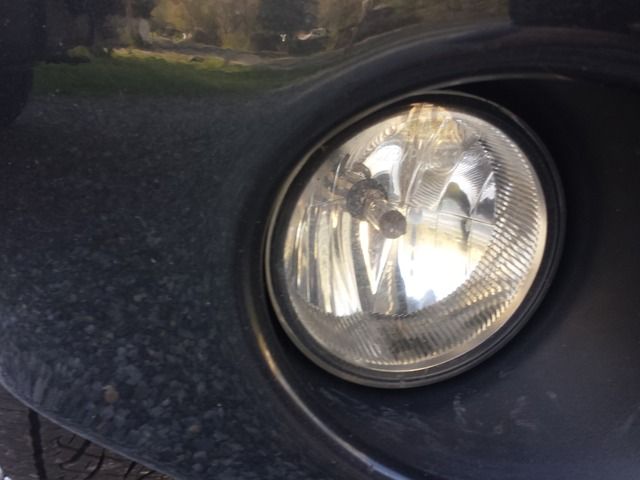 When going in to remove the lights, it works best to turn the wheel in to give you the space to maneuver around.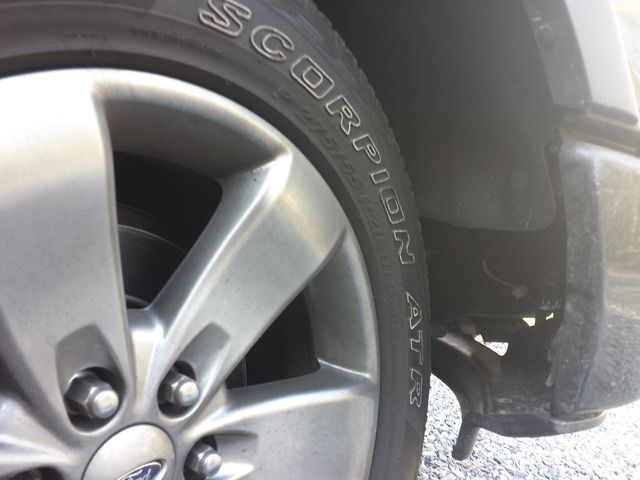 Directly in front of the wheel is the fog light and a single set of wires comes from the engine to a plug that is locked on. This lock is a simple plastic lever or latch that needs to be slightly pulled to allow the plug to be undone.
Once undone, the light fits into the keyed housing with a triple key. This needs to be turned counter clockwise to be undone then reversed out of the housing.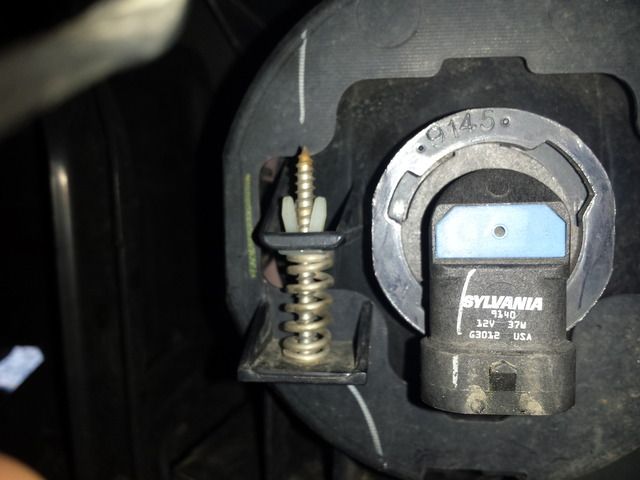 Put the new bulb in its place the same way as the original was removed matching the keyed holes with the housing, then turning clockwise and reattaching the plug.
Repeat for the opposite side and you're done. This should take you less than 30 minutes to complete. Here are a few more pictures comparing stock Halogen to LED.
LED
Halogen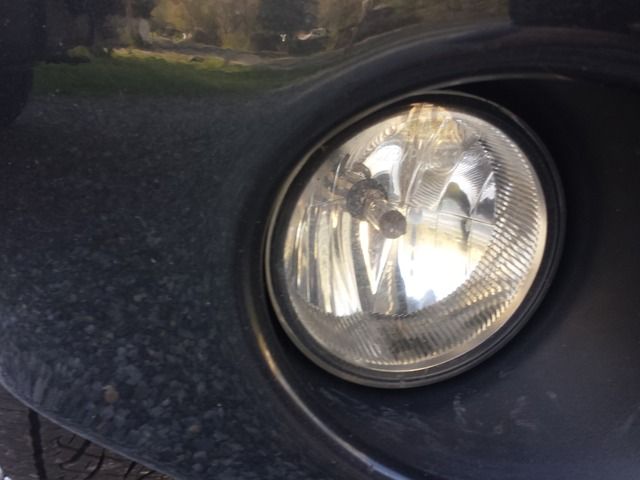 LED
Halogen
LED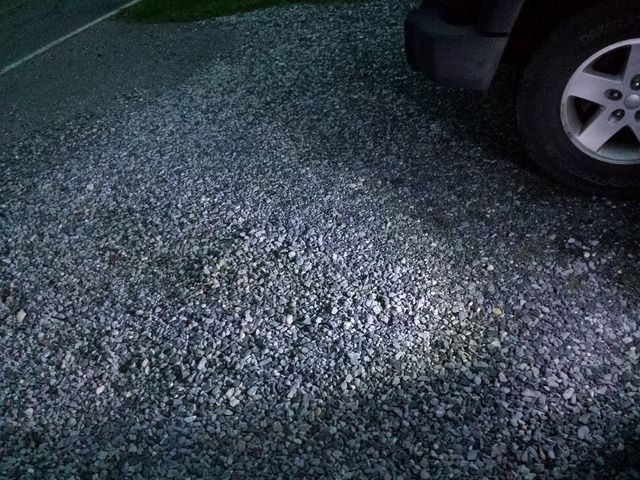 Halogen
LED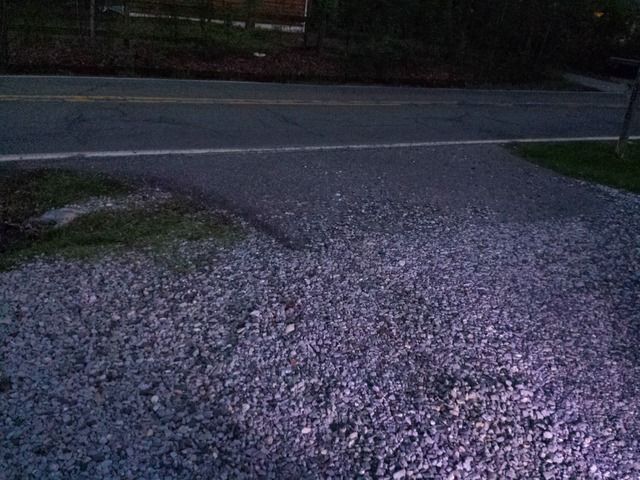 Halogen
LED
LED
With all that being said. I have not had a chance to take them for an endurance test yet. Overall the short tests that I have been able to do I like them much better over the stock Halogens. Much brighter and closer to the HID color. They are not as wide as the Halogen, but I also messed up in the install and adjusted one of the housing unnecessarily which could have been the problem. As of right now for $40 I would recommend these to anyone looking for a quick upgrade. Once I get some more time with them I will check back in with more information. F150LEDs.com says that they use CREE products and the proper wattage for those products which can enhance performance and longevity on the lights that copycats out there will not achieve. To understand what CREE is check out this link:
Cree Lighting: Why Cree? - Longevity
I am taking them up on the challenge to switch but I kept my halogens in case I run into issues and need to swap back to stock because of the lack of reviews and I haven't had much time with them yet.
I also got the reverse lights so I can see when reversing at night I will post a review of those as well.
UPDATE: 8/21/15
F150 LEDs have made enhancements to their foglights because of the poor performance of the 1st generation.
These arrived today and I will be adding the comparison of the MKI to the MKII side by side to show the difference in light output and color as well as functionality.
From just looking at the new ones they have triple the number of LED's present, so this may be quite the increase.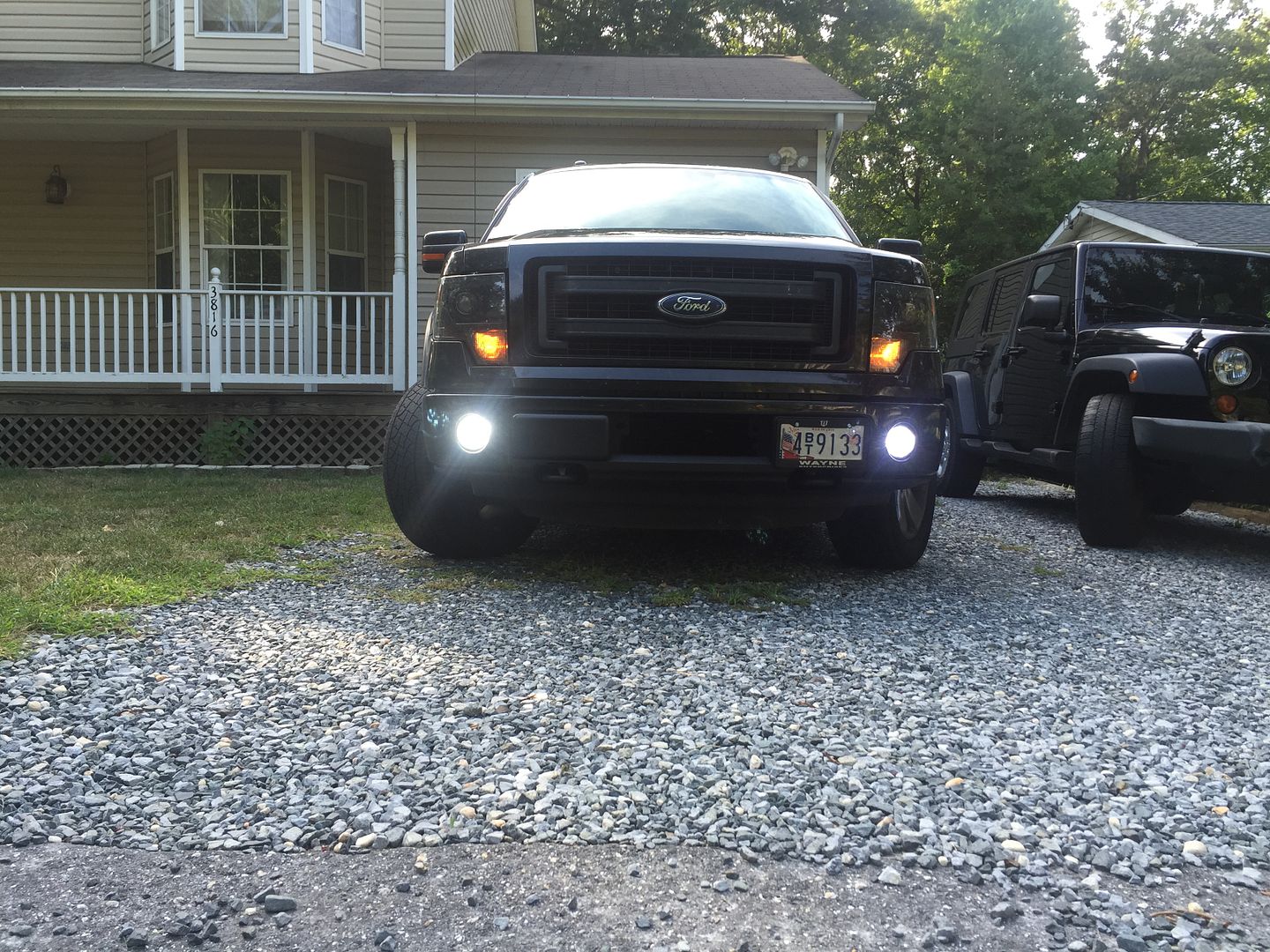 Daytime photos don't do much, but you can easily see the output difference in this picture between the left and right. The left is the new MKII and the right is the old MKI.
The Night time driving difference is amazing! I can actually drive down a dark street and see where I am going with just the Fog Lights on. The MKI you couldn't see anything. I will post my pictures tonight as they were deleted from my phone and I have them backed up on my personal computer at home.