Discussion Starter
•
#1
•
Hey guys and gals,
My name is Dave and im an alc...... New Ford F150 owner and newbie to the site. I recently found myself in the drivers seat of a 2013 F150 King Ranch. This is my first truck, and new vehicle. I am excited to be a part of the community and looking forward to being a part of the community.
Heres some pics of some very recent adventures with the truck (i have owned it all of about 3 weeks so far.)
The day I brought it home
getting ready to pull out my buddies dodge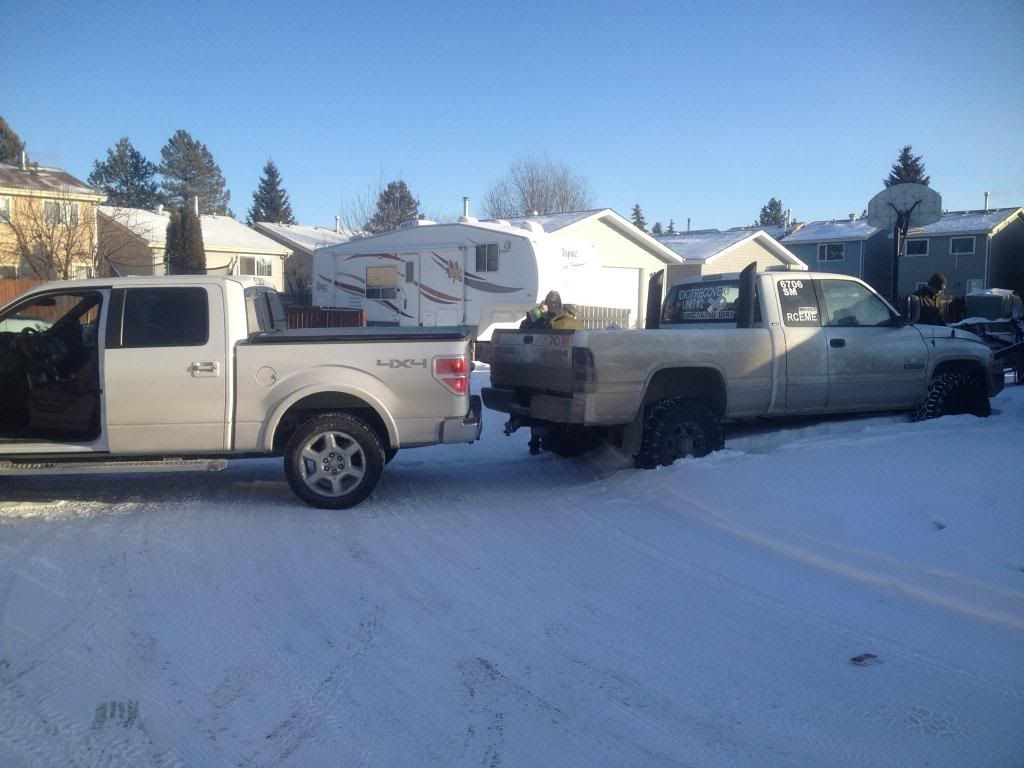 And finally my very first towing adventure. it went well! very surprised at how well this truck pulled it.