NOOB from Richmon, VA 2014 FX4 (New Pics)
Well I finally caved, went with black at the last minute. I've been wanting an F150 for quite some time now.... and now was the time. Been driving a 2011 X5 Diesel loaded to the gills that I bought in sept of 2011 new. I needed a write off at the time so the X5 seemed great. Great SUV, quick and fast, but not as roomy as I thought it would be. Managed to rack up 47k miles in 29 months and my warranty and maintenance was up at 50k. $3600 for 36k mile warranty and $2200 for maintenance just didn't seem like the thing to do while not owning a truck. Plus I'm sick of buying diesel! I can't tell you how many times I've almost run out of gas because I couldn't find a station with diesel in the area I was in. So with a phone call to my accountant I started the hunt. Found a few new 13's and a 14 with 3200 miles being sold as new all with 3:55's. Then I found ebony and ivory a matching set of 14 FX4's with 3:73's. This was Saturday and I finally picked out my color today.... lol. I'm a gemini and making decisions can sometimes be extremely hard for me. Sticker was $52,800 got it for invoice $47k ish minus $2000 in rebates + they pretty much matched the zeigler warranty price for esp. Went with the 7/ 100 because I'm gonna lease another car to drive and split the milage.
I'm super excited to have a truck! I can't believe I went this long without one. I plan on doing intake, exhaust, tune, with a small lift, and 33's. Can't wait to see how this EB performs!
X5 Gone
EB FX4 here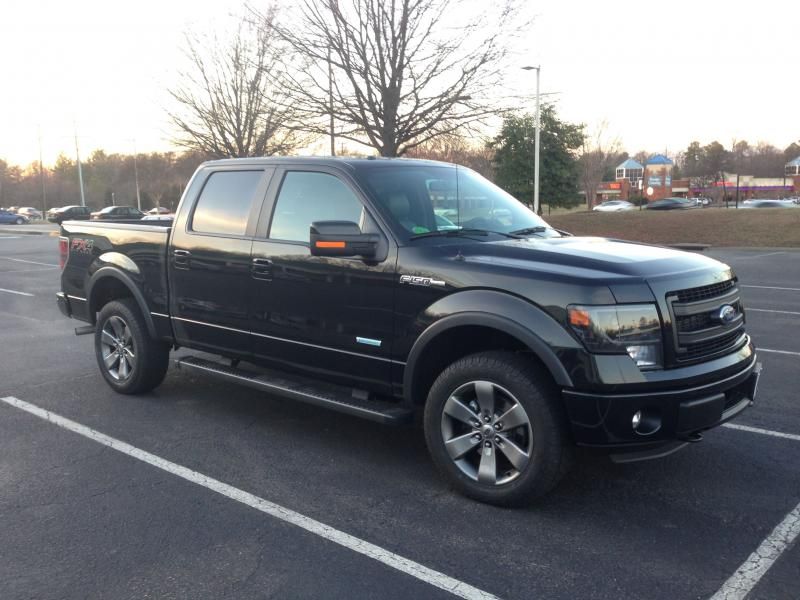 Detailed, tinted, de-badged, and plastidipped emblems.