Hey everyone,
been meaning to get this together for a while now, so here it is...
Order a standard set of Tow Mirrors from a local store
http://www.findapart.ca/
and got the basic features, power tilt, heat, led turn signals, and puddle light. I didn't get the power fold/telescoping options as they aren't going to impact day-day use.
Time to install 20 Mins for both sides.
So The tools I used..
2 picks, to remove covers for screws in the doors
3 sockets, 6mm 8mm and 11mm
I used a socket driver on a drill but it is not nessicary, you can use a ratchet.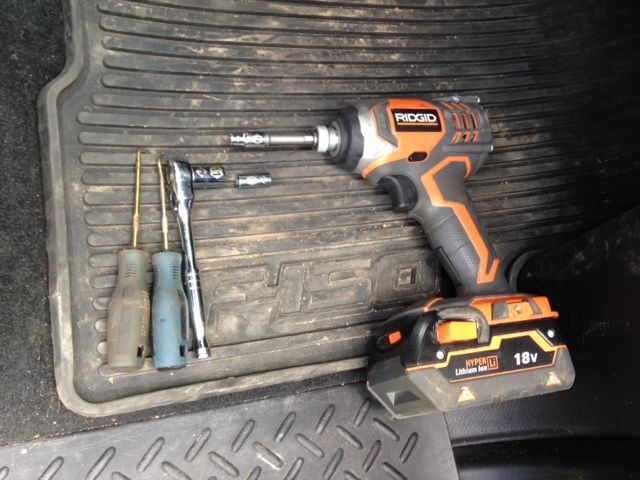 Step 1
Remove covers in the door pull and behind hinge with the picks.
then use the 8mm socket to remove the screws in those 2 places.
Step 2
Use the 6mm to remove the two screws on the bottom of the door panel
Step 3
Lift and pull the door out, left mine attached to the wiring as it was going back on after changing the mirror out
Step 4
remove the wiring harness and Use the 11mm socket to remove the 3 nuts holding the mirror assembly in place
Installation is the opposite order!
Now on mine, since I didn't like the look of all black on the mirror, I masked the top part, sanded the texture off with burgandy scotch brite. Takes a while to get it just right. Count on 30 mins per side
Washed with soap and water. Let dry.
Sprayed with Adhesion Promoter. Let dry
Painted it with 3 coats of Base, and 4 coats of clear coat to match my truck.
Before Mirror swap
Before Paint
After